Vult Modules for VCV Rack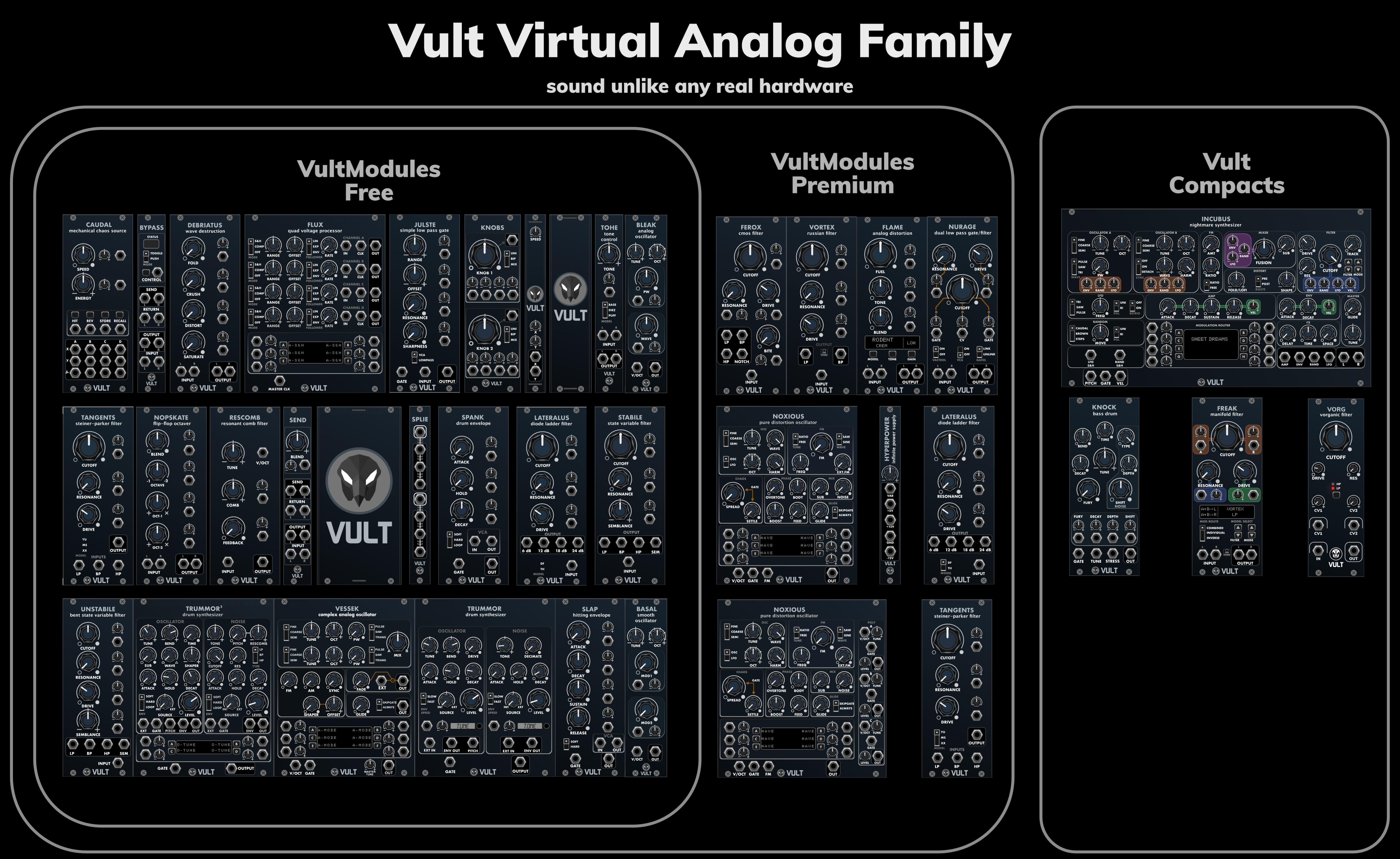 This is a set of modules that have been carefully designed to fit the Eurorack style of VCV Rack. The modules are coded in the Vult programming language.
The Vult modules are "Virtual Analog". The internals of the modules are modeled using electrical circuits and differential equations, but some behaviors have been simplified when they are easier to do in code. These modules are not emulations of an specific Eurorack module. In the case of the filters the modules try to capture the essence and the sound of the analog versions, and at the same time provide very good performance. Some of the modules, like Trummor 2, were inspired by existing hardware but have evolved into complete original designs.
Design Philosophy
When designing these modules I have established the following rules:
it should look like a real Eurorack module
the interaction has to be limited to real hardware components (knobs, switches, etc.)
if I cannot build the real hardware, I will not build the software
and of course, the module needs to sound good
Following these rules helps me constrain the ideas for modules I have. But I may break them in the future.
Module Packages
The modules are split into three packages: Premium, Compacts and Free. The Free package is a reduced version of the Premium. You can find more information in the following links:
VultModules
VultCompacts
VultModules Free
List of Modules
Filters

Effects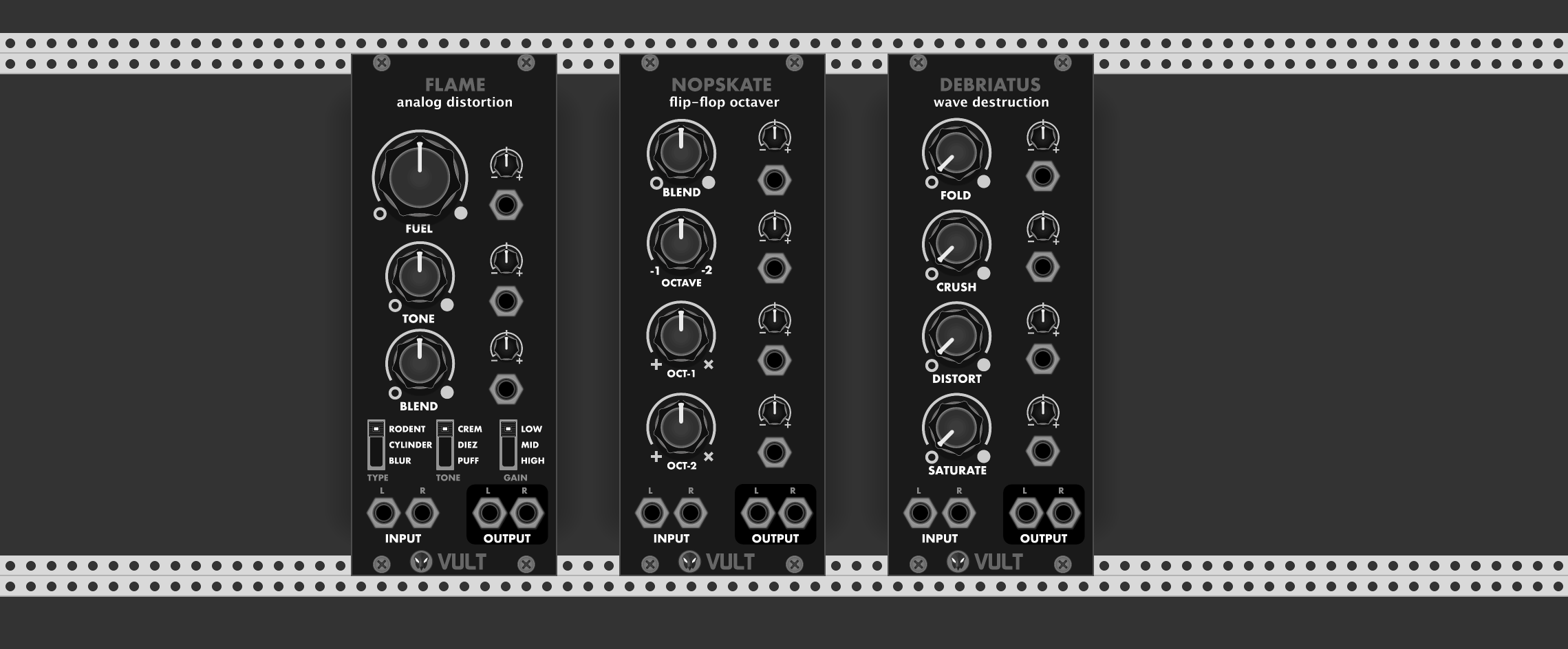 Debriatus: Wave Destruction. Wave Folder, Bit Crusher, Distortion and Saturation.
Flame: Analog distortion based on guitar pedals.
Nopskate: Flip-Flop octaver based on guitar pedals.
Envelopes & VCA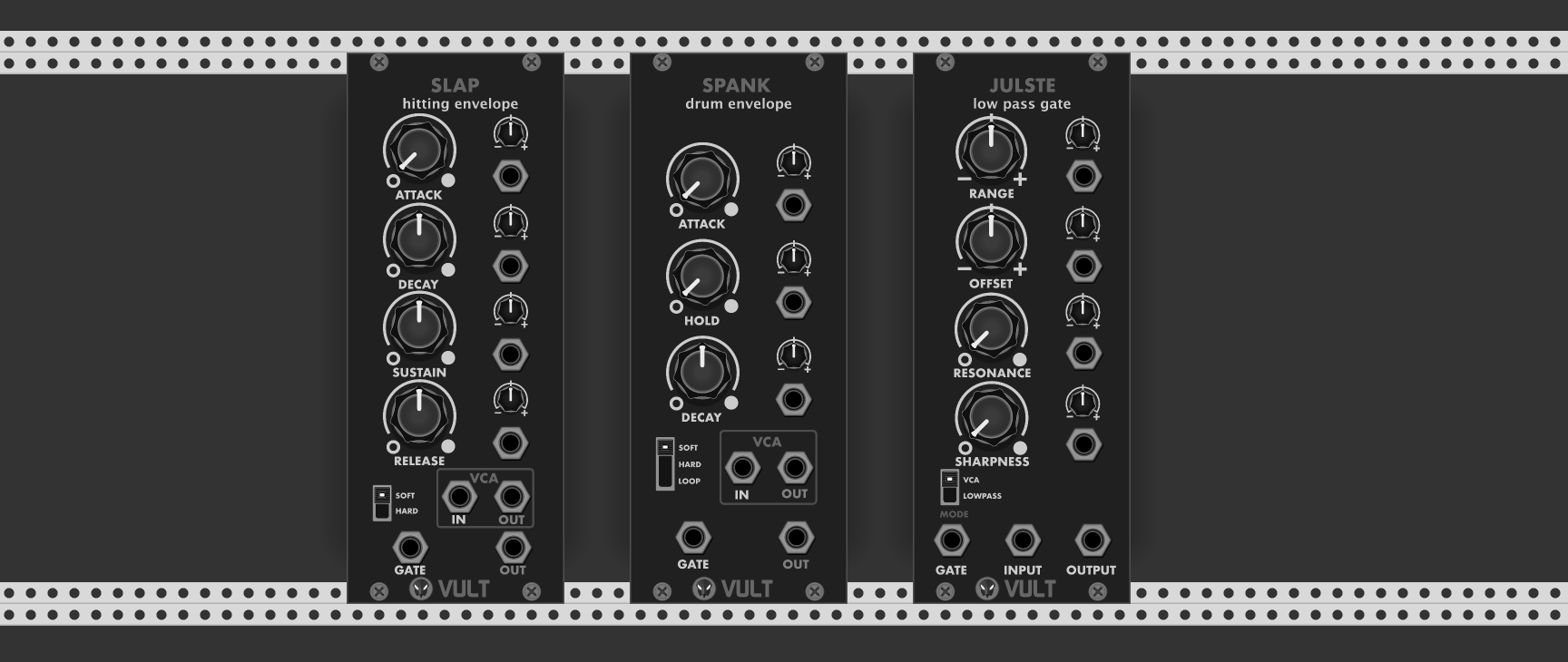 Drums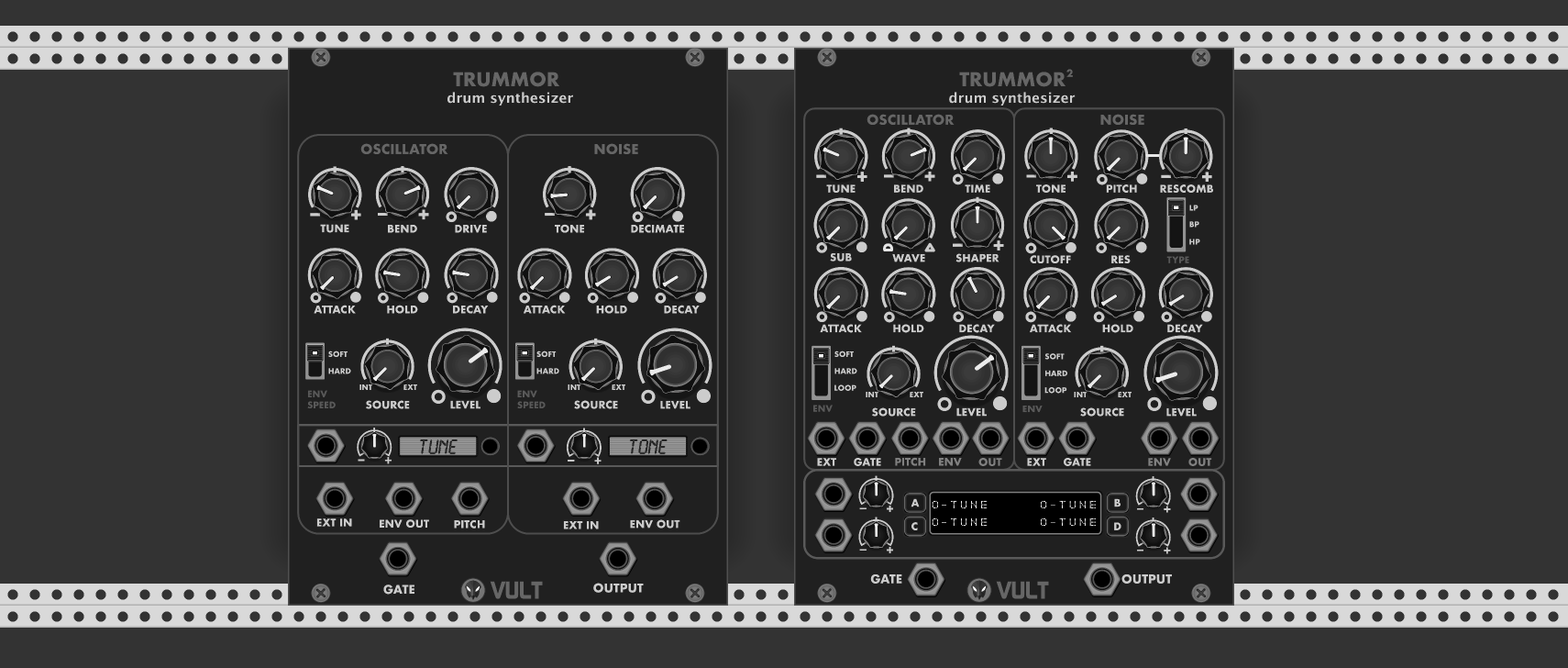 Oscillators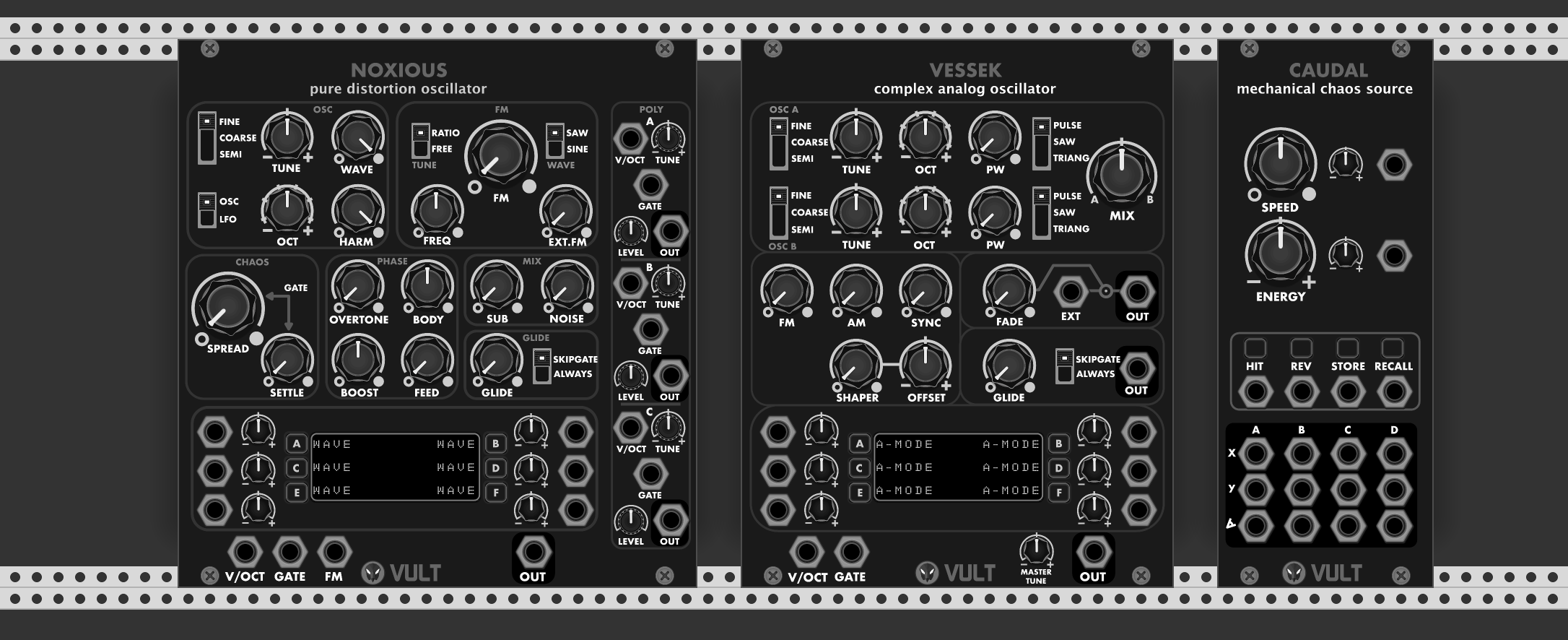 Vessek: Complex Analog Oscillator.
Caudal: Mechanical Chaos Source.
Noxious: Pure Distortion Oscillator.
Utilities